Are you on the hunt for the best ladies' gym near you that not only fits your budget but also offers top-notch facilities and expert guidance? Look no further than Gravity Fitness Gym in Koramangala! Our gym is dedicated exclusively to empowering women to achieve their fitness goals in a comfortable and supportive environment.
1. Introduction to Gravity Fitness Gym in Koramangala
Gravity Fitness Gym, we understand the unique fitness needs of women. Our state-of-the-art facility is equipped with modern workout equipment and designed to create a welcoming atmosphere where you can focus on your fitness journey without any distractions.
2. Unveiling the Unbeatable Offer: Ladies gym near me with fees under 1299
We believe in making fitness accessible to everyone. That's why we're excited to introduce our special offer: Sign up for a 1-year membership at just 9999 Rs and enjoy an additional 2 months of free access! This incredible deal allows you to experience the benefits of our gym without breaking the bank.
3. Best Gym For Ladies Near Me
Why choose a ladies-only gym? Our gym provides a safe and comfortable space where women can work out without feeling self-conscious. It's a place where you can connect with like-minded individuals, share fitness goals, and celebrate successes together.
4. Convenient Location: Finding the Best Lady's Gym Near You
Located in the heart of Koramangala, our gym is easily accessible from various parts of the city. No matter where you are, finding the best ladies' gym near you has never been easier.
5. Affordable Membership Plans: Fitness on a Budget
We believe that fitness should be affordable for all. Our membership plans start at an unbeatable price of 1299 Rs per month, allowing you to prioritize your health without straining your finances.
6. Tailored Workouts for Every Fitness Goal
Whether you're aiming to lose weight, build strength, or increase flexibility, our expert trainers are here to guide you every step of the way. Our customized workout plans ensure that you're targeting the right areas and making consistent progress.
7. Expert Trainers Committed to Your Success
Our certified trainers are passionate about helping you achieve your fitness goals. With their guidance and support, you'll receive personalized attention and expert advice to maximize your workout efficiency.
8. Empowering Women's Fitness: Testimonials from Our Members
Don't just take our word for it—listen to what our members have to say! Many women have transformed their lives and achieved remarkable results at Gravity Fitness Gym. Their inspiring stories are a testament to the positive impact of our gym on women's fitness.
9. Safety and Cleanliness: Our Top Priority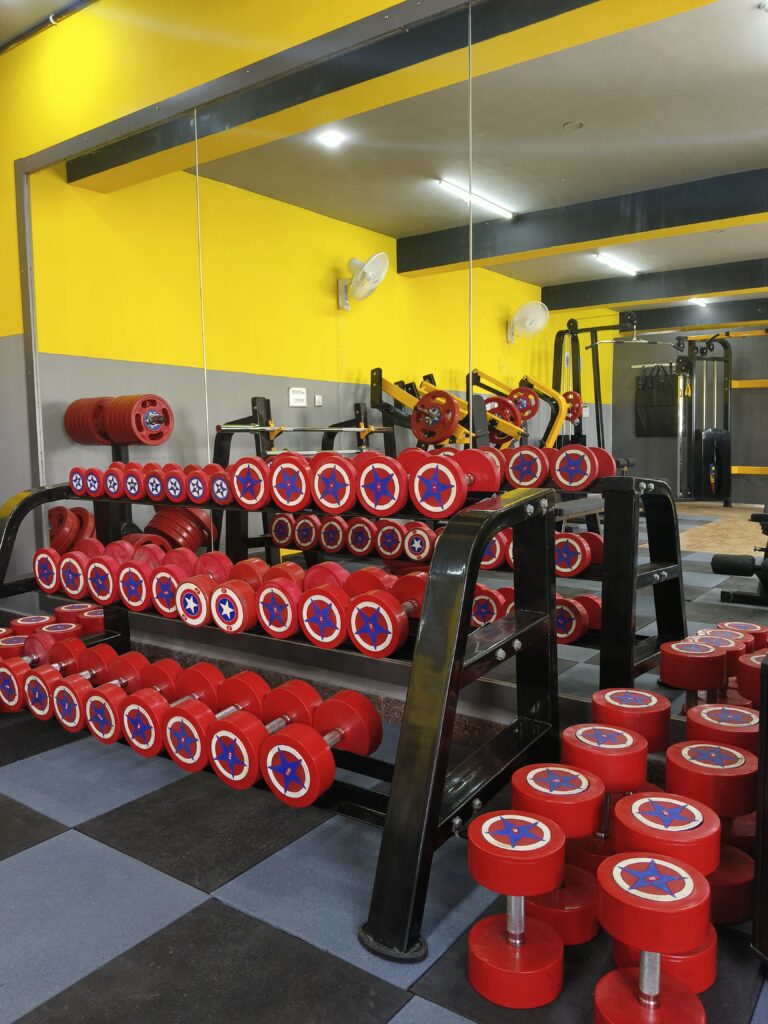 Your health and well-being are our utmost concern. We maintain rigorous hygiene and safety protocols to ensure a clean and sanitized environment, giving you peace of mind as you pursue your fitness goals.
10. Conclusion: Elevate Your Fitness Journey with Gravity Fitness Gym
Experience the difference at Gravity Fitness Gym. We are more than just a gym; we're a community of strong, empowered women striving for greatness. Join us on this exciting journey towards a healthier, happier you.
FAQs
Q1: Is Gravity Fitness Gym exclusive to women?
Yes, our gym is exclusively for women, providing a comfortable and supportive environment for their fitness journey.
Q2: What is the cost of a monthly membership at Gravity Fitness Gym?
Our monthly membership starts at just 1299 Rs, making it an affordable option for all.
Q3: Are the trainers at Gravity Fitness Gym certified?
Absolutely, our trainers are certified experts dedicated to helping you achieve your fitness goals.
Q4: Can I avail of the special offer if I'm a new member?
Yes, the special offer of 1 Year + 2 Extra Months at 9999 Rs is available for both new and existing members.
Q5: How often can I avail of the free two months with the special offer?
The two extra months can be availed once during your 1-year membership period.